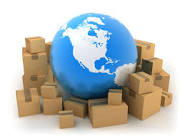 Select a Top Notch Real Estate Agent(s)!
If you're relocating due to your current, or new job your company may offer a relocation incentive and provide a relocation company. Many companies will offer their employees an incentive to relocate by covering the costs of the real estate commissions and other expenses. This can potentially save thousands of dollars and also take some of the stress of selecting a top real estate agent out of the equation. Sue Schmitz, broker/owner of Vintage Real Estate, is a preferred relocation specialist with Bombardier Transportation, N.A. and has supported clients from Germany, Sweden, France, Thailand, Canada and many more countries across the globe.
Check off Your List of To-Do's:
Register your vehicle
Register to vote
Register your children at school (if applicable)
Find/Visit your new doctor(s)
Find a new bank/financial institution (if necessary)
Contact insurance companies for auto, home, and health insurance(s)
Contact cable and internet companies
Final Thoughts
Using a preferred relocation specialist can save you time and money. The added stress that comes along with a relocation can be greatly decreased when you make the right choice to work with a seasoned professional.